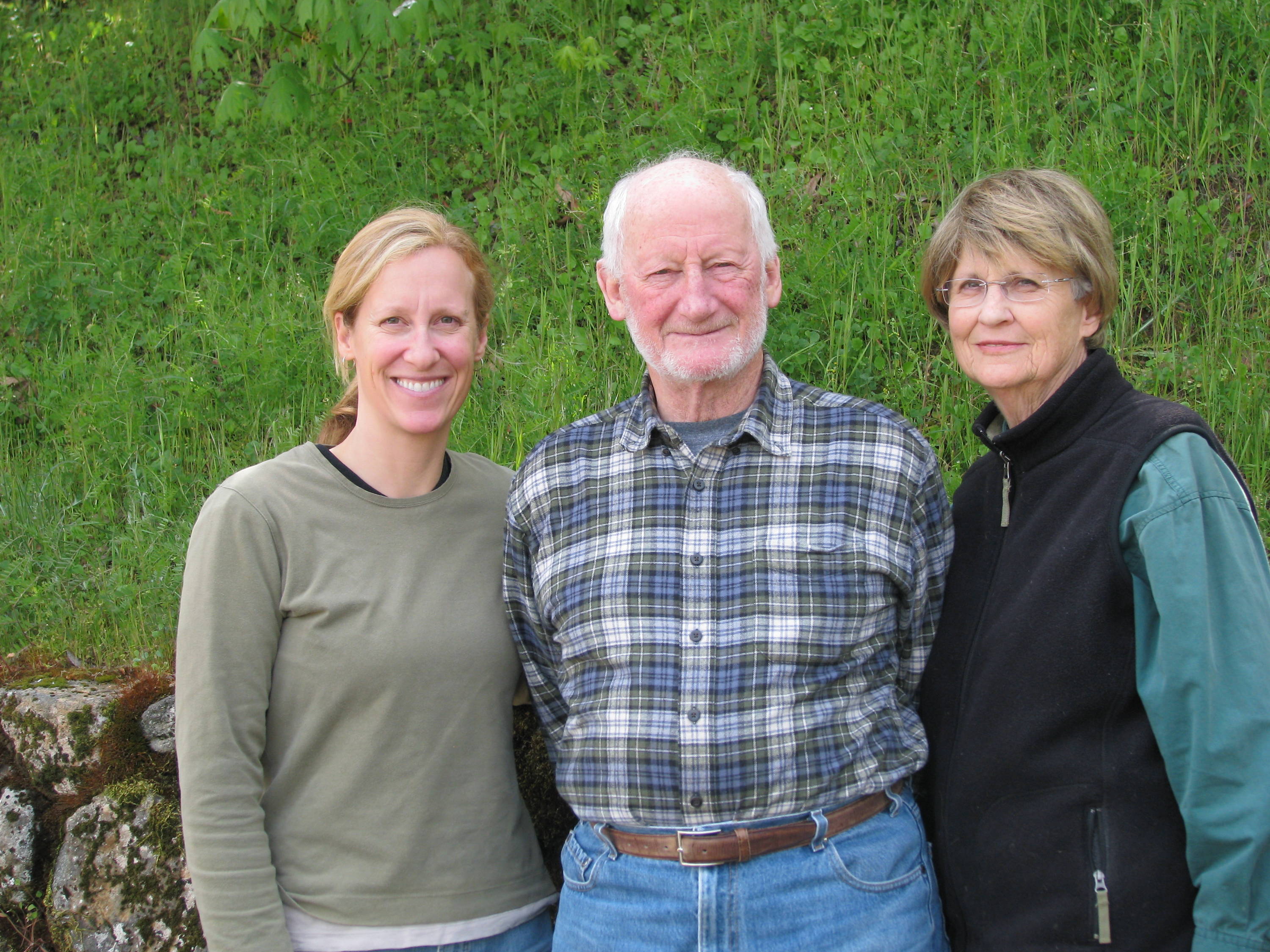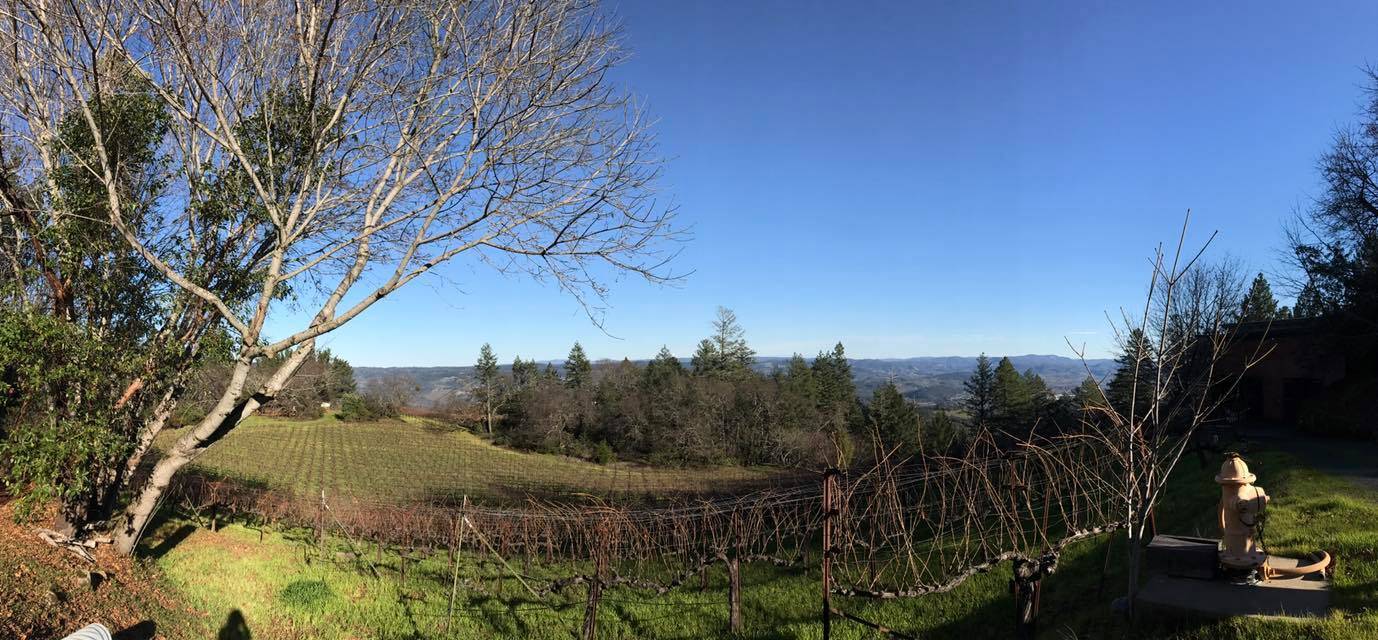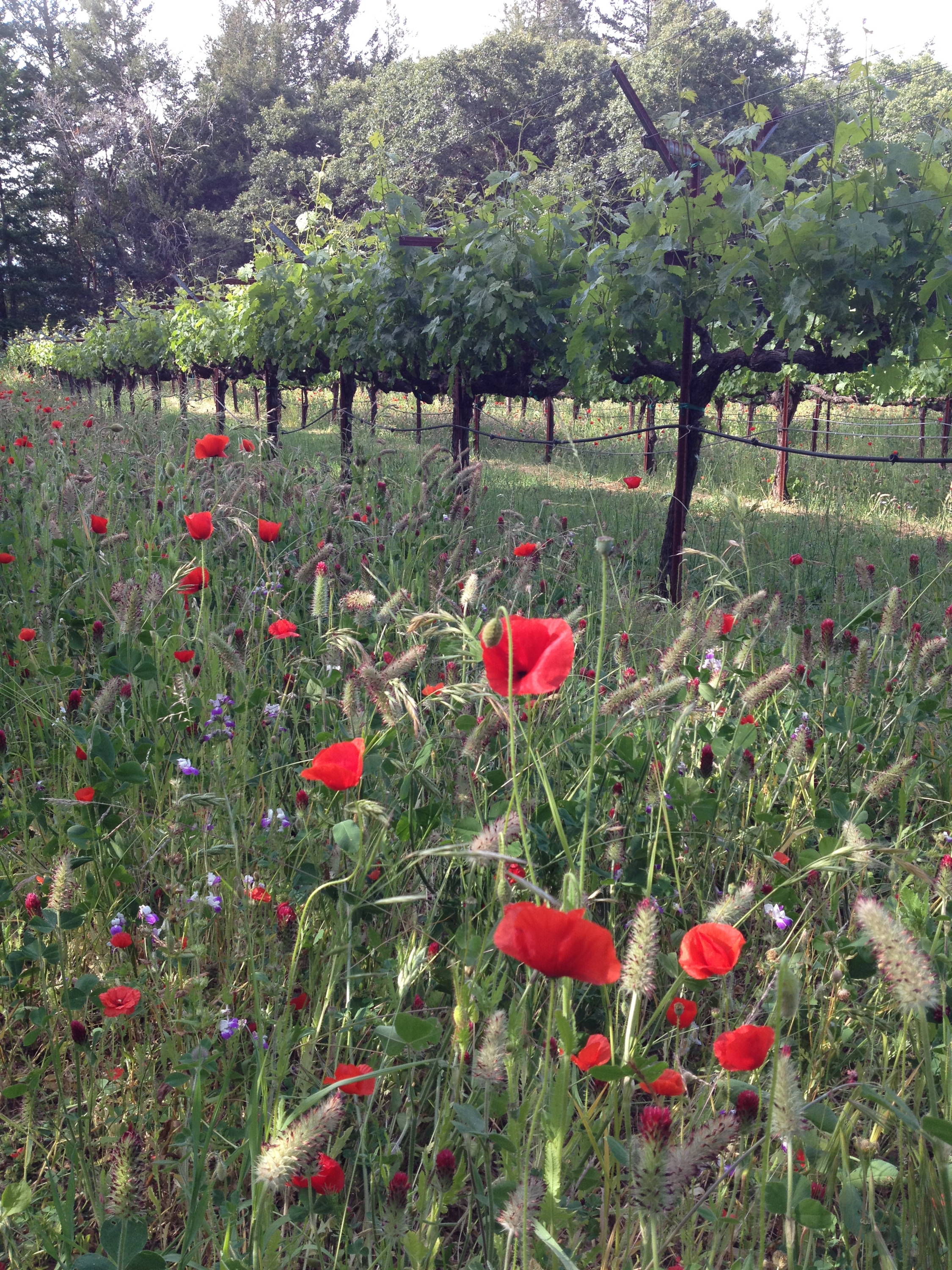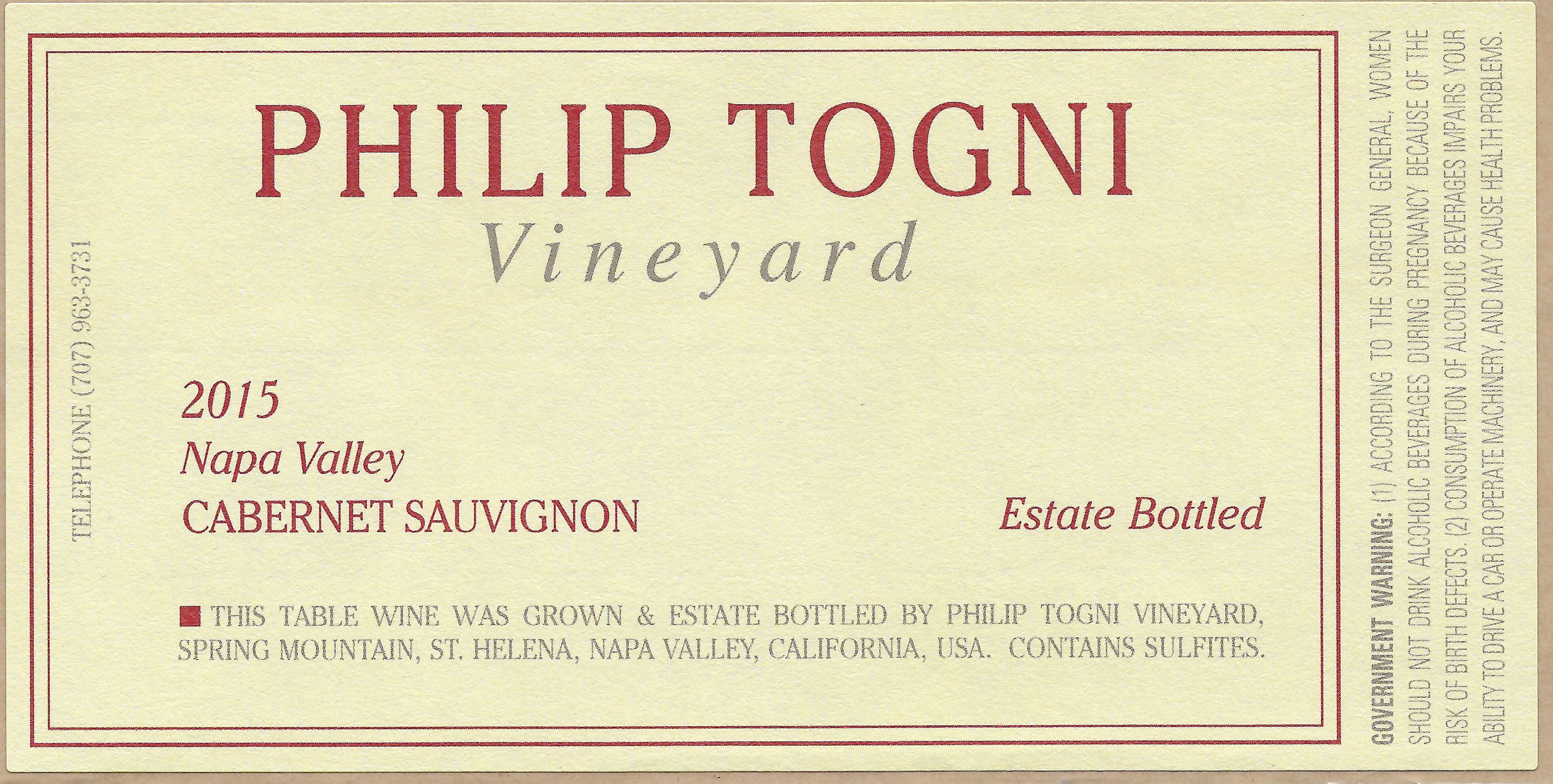 The Latour of Napa Valley.
Estate of Philip Tongi, Bordeaux-trained winemaker and pioneer of Napa Cab

Studied, along with André Tchelistcheff, with Émile Peynaud, pioneer of modern winemaking
Hired by Alexis Lachine to make the '56 vintage of Chateau Lascombes
Made the legendary 1969 Chappellet, considered one of the best Napa Cabernets ever produced
Founding winemaker of Chalon, Cuvaison, Mayacamas; mentored Cathy Corison at Chappellet

Philip Togni Estate a benchmark of Napa Cabernet since establishment in 1982

1 of just 23 US wineries in Robert Parker's book, "The World's Greatest Wine Estates"
Won reenactment of Judgement of Paris in Brussels, ahead of Latour, Margaux, Haut-Brion

Since daughter Lisa Togni transitioned as winemaker in 2005, continues to achieve top accolades

'15 vintage among top 4 Napa Cabs by Wine Spectator, alongside Scarecrow, Schrader, Colgin
'14 vintage ranked by Decanter among top 2 Napa Cabs, alongside MacDonald Oakville
'13 vintage received 100 points from Vinous, along with Dominus, Bond and Abreau

10 acre vineyard planted at 2000' on Spring Mountain, above inversion layer
Classic vin-de-guard style
Production less than 2000 cases annually
"The great Philip Togni, the Ancient Mariner, or should I say mountain goat, has made brilliant Cabernet Sauvignons at Chappellet (try their 1969), Cuvaison (try their 1975) and at his own estate.... He reminds me of Robert Redford in the fabulous movie, Jeremiah Johnson – not likely to ever come down from the mountain, preferring to look over his grapes and remain in wonderful solitude with one of the great views in Napa Valley.." - Robert Parker
"Philip Togni has made some of the all-time great Napa Valley Cabernets going back to the late 1960s. His daughter Lisa appears to be poised to do the same." -Antonio Galloni, Vinous Media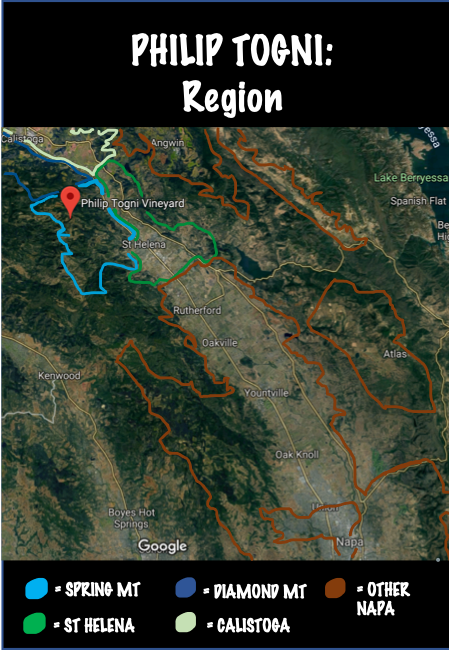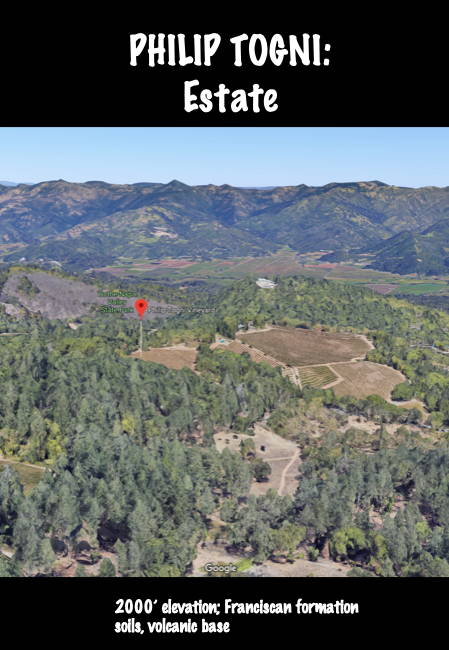 In our hyperbole-driven culture words like 'legend' and 'icon' get thrown around lightly. Status as a genuine legend in any field can only be earned through consistent superior performance over a long period of time. In this context, Philip Togni certainly qualifies, having made benchmark wines around the world for over 50 years. His estate Napa Cabernet Sauvignon is the culmination of his prodigious career, and has been considered iconic for more than two decades.
Philip Togni (pronounced Ton-yee) descended from an Italian Swiss family and was raised in England. A geology engineer, he started his career with Shell prospecting for oil overseas. That all changed when he visited Jerez during a trip to Spain; he fell in love with wine and realized it was his calling. Acting on the advice of famous enologist, Maynard Amerine, he studied at Montpellier University. He then apprenticed in Chile and ultimately returned to France, completing his enology degree in Bordeaux under Emile Peynaud. While in Bordeaux he worked for Alexis Lichine and made the '56 vintage at 2nd Growth Chateau Lascombes in Margaux, a defining point in his winemaking career.
Always the pioneer, Togni could not resist the lure of California and relocated in 1958. After a brief stint at Mayacamas Vineyards, he was recruited to start Chalone. He then joined Chappellet, where he made one of Napa's greatest wines, the '69 Chappellet. He moved on again to become the first winemaker at Cuvaison.
In the late '70s, Philip and his wife Birgitta decided to pursue their vision for a Margaux-styled Napa Cabernet that expresses its site. They bought a property on Spring Mountain with ideal conditions—high elevation above the inversion layer, well draining soils and excellent southern aspect and a very small scale—just 10 acres planted. The first vintage of Philip Togni Vineyard Cabernet Sauvignon was in 1983; then as now, the wines are classic vins-de-garde designed to age gracefully and blossom with time. Philip's daughter Lisa, herself an accomplished winemaker, now works fulltime alongside him and plans to maintain the Togni style.
While many Napa wineries spend fortunes to develop state of the art gravity-fed winemaking facilities, Togni's are old-school, featuring nondescript structures cascading down the hill. The fruit starts at the top and works its way toward the aging cellar at the bottom. All work is done by the Tognis and a small crew. The entire estate can be picked in 4 days, enabling them to produce great wines even in tough vintages. The delicate job of racking is done only by Philip and Lisa.
Those who think Robert Parker only praises massive extracted wines will be surprised that he has always loved Togni's wines, which have never exceeded 14% (they do not publish the alcohol percent on the label because they were "grandfathered in" before the law changed and are bottled as 'Red Table Wine'). Parker includes Togni among just 23 US wineries in his book, "The World's Greatest Wine Estates". The wines have received countless accolades, including winning a reenactment of The Judgment of Paris in Brussels, where Philip Togni Vineyard Cabernet ranked first, ahead of Cabernet Latour, Margaux, Haut-Brion and Mouton and esteemed Napa producers.