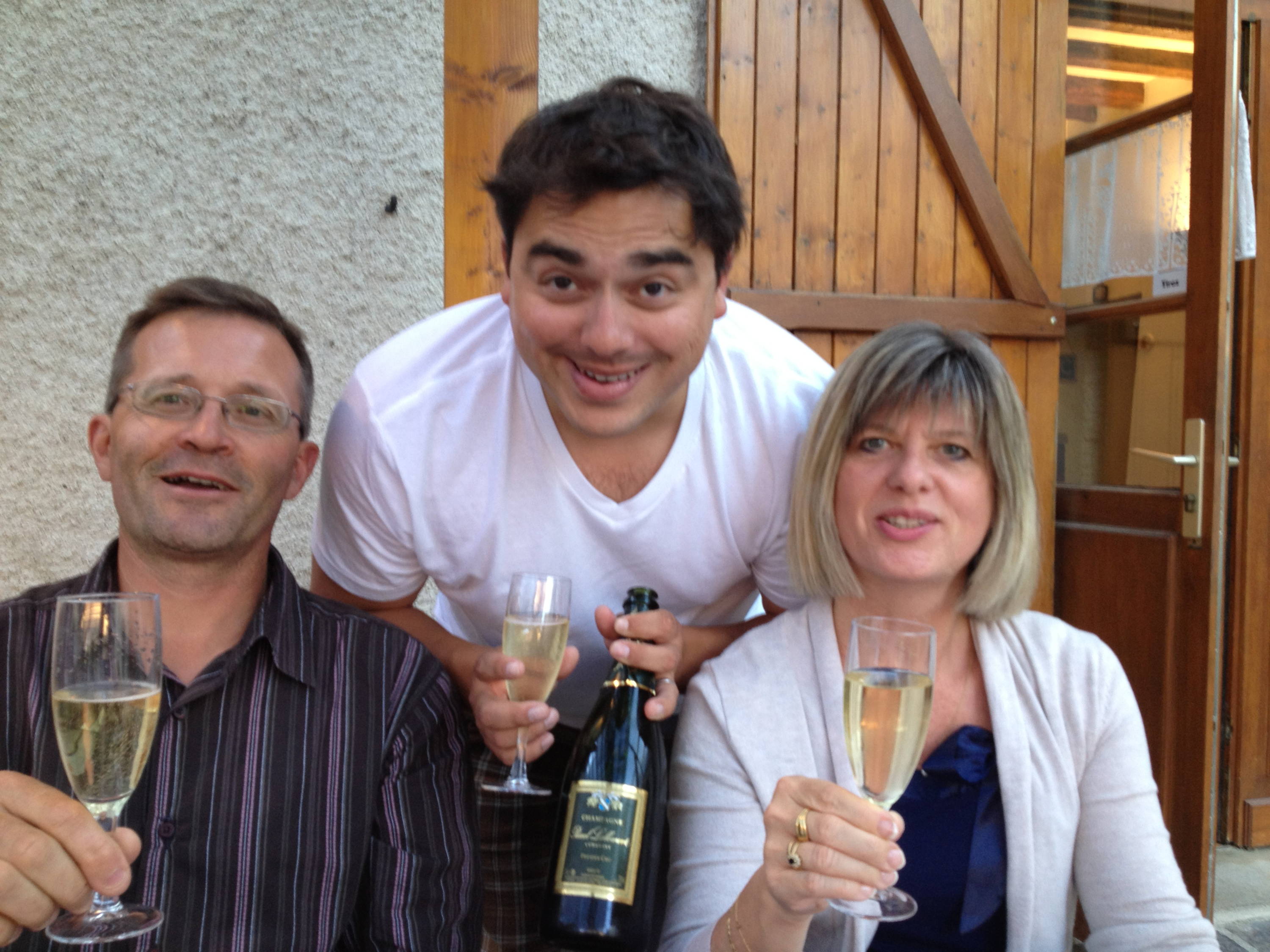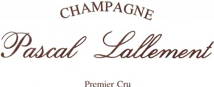 For lovers of toasty, rich champagne a la Bollinger
and mini Dom P. Oenoteque.
4 gen producer in Montagne de Reims
Estate vineyard is 1er Cru designated; amphitheater-shape
Ages 48-50 months - far longer than required
75% Pinot Noir & Pinot Meunier, 25% Chardonnay
One of the underlying aspects of all French wine is the concept of terroir. More than anyplace on Earth the French believe that the character of the wine cannot be separated from the place where the grapes are grown. The entire French AOC system is built on this concept. The glaring exception to this fundamental principal is Champagne. It is generally accepted that Pinot Noir and Chardonnay are two of the most transparent varieties known for expression of place, yet the entire region of Champagne has only one AOC. The recent trend has logically been to explore the differences in the region through exploration of Champagne's many terroirs. This has seen the rise of the 'grower Champagnes'. Wines that are made by the farmers who grow them, in the tradition of the Burgundy vigneron, demonstrate the diversity of the region and Champagne acknowledges its own terroir.
Pascal Lallement is a perfect example of the grower movement. His family has been making wine in Champagne for four generations in the village of Chamery. He farms his vines with care using organic methods always considering the impact on the land. He has been blessed with prime sites in the Montagne de Reims village of Chamery. When viewing the perfect South facing amphitheater of vineyards it's easy to understand why it is rated 1er Cru as the steep bowl looks very much like the Grand Cru of Chablis. The mixture of clay over chalk along with the sunny exposure is ideal for the red varieties Pinot Noir and Meunier which comprise the majority of the blend. Small choice parcels in the neighboring villages of Sermier and Eceuil augment the production.
While the Grande Marques easily have production in the millions of bottles, Lallement's vineyards support a mere 50,000 bottles per year. It is only after spending nearly 5 years on the lees that the wines disgorged and released. This level of aging is 2 years longer than the requirement for vintage Champagne and similar to many houses' têtes de cuvée.
Pascal Lallement not only walks the walk but he also talks the talk. He is an active spokesman for the village of Chamery and for farmer made wines. Part of the appeal of Lallement is his involvement in oeno-tourism which began in 1996. He welcomes guests to his village with tours of his caves, meals paired with Champagne and rides through the vineyards in his custom 'wine- train'. He feels that by demonstrating what goes into the wines from his quaint village his guests can better understand the relationship of the place to the wines that come from Chamery.