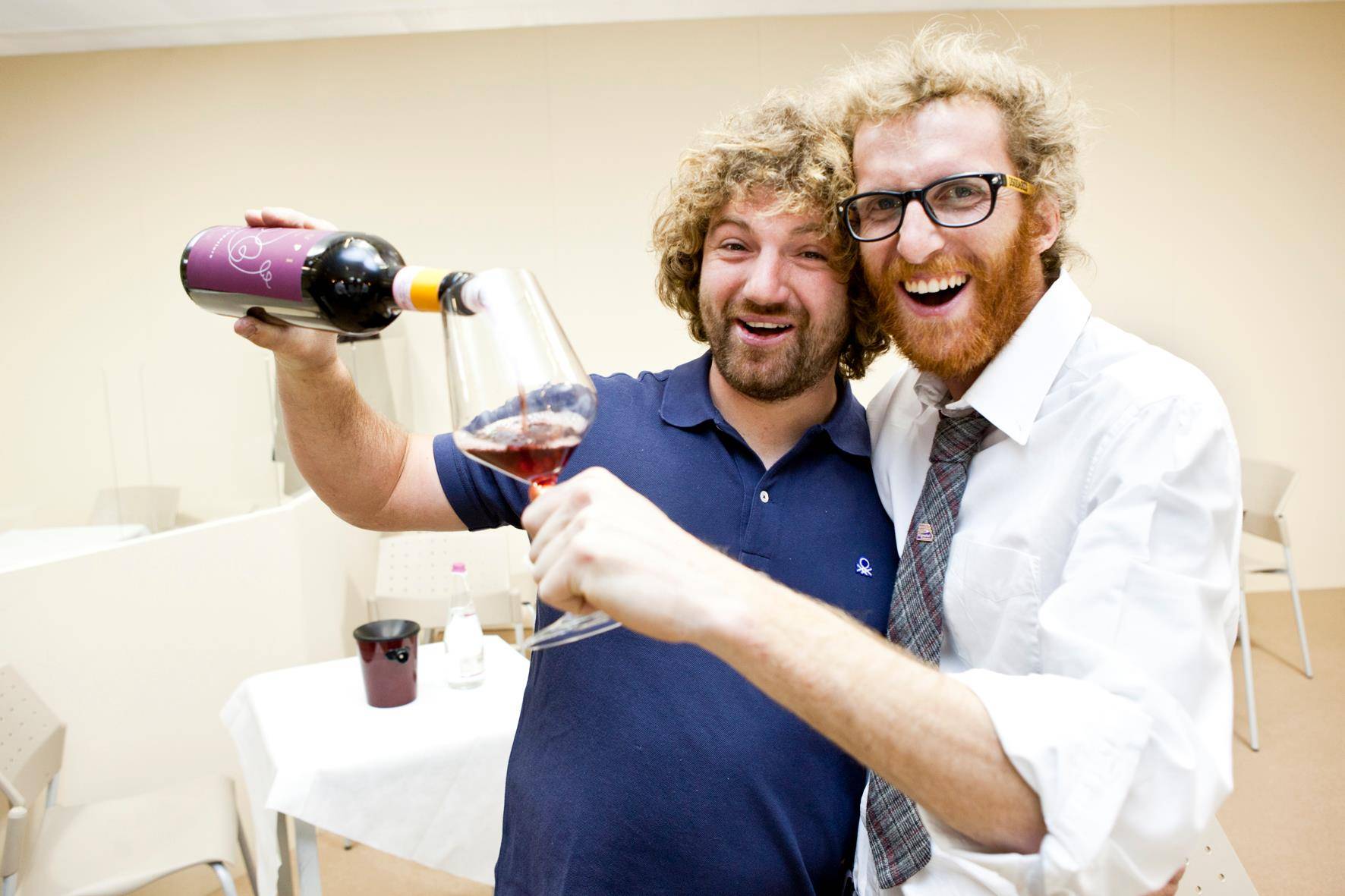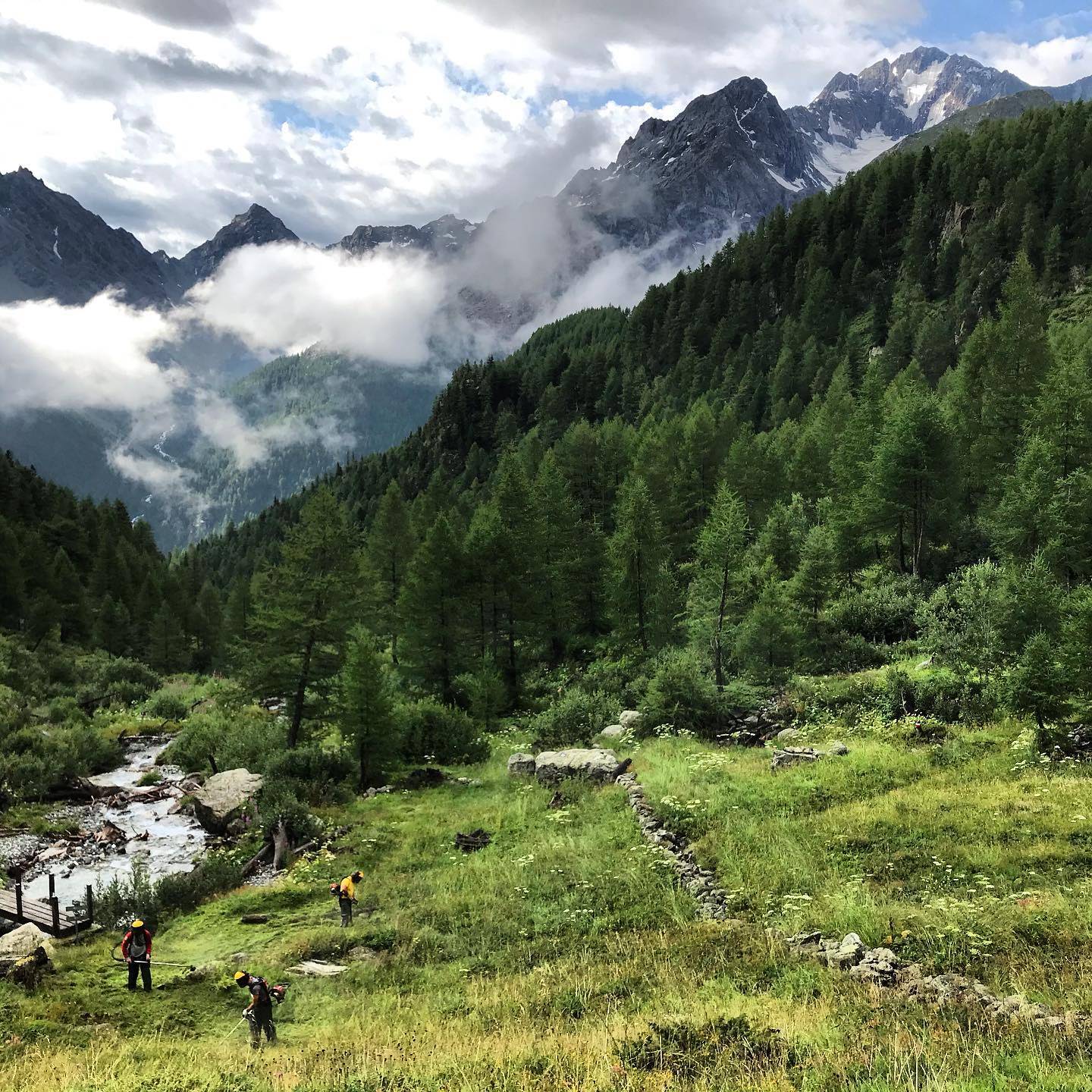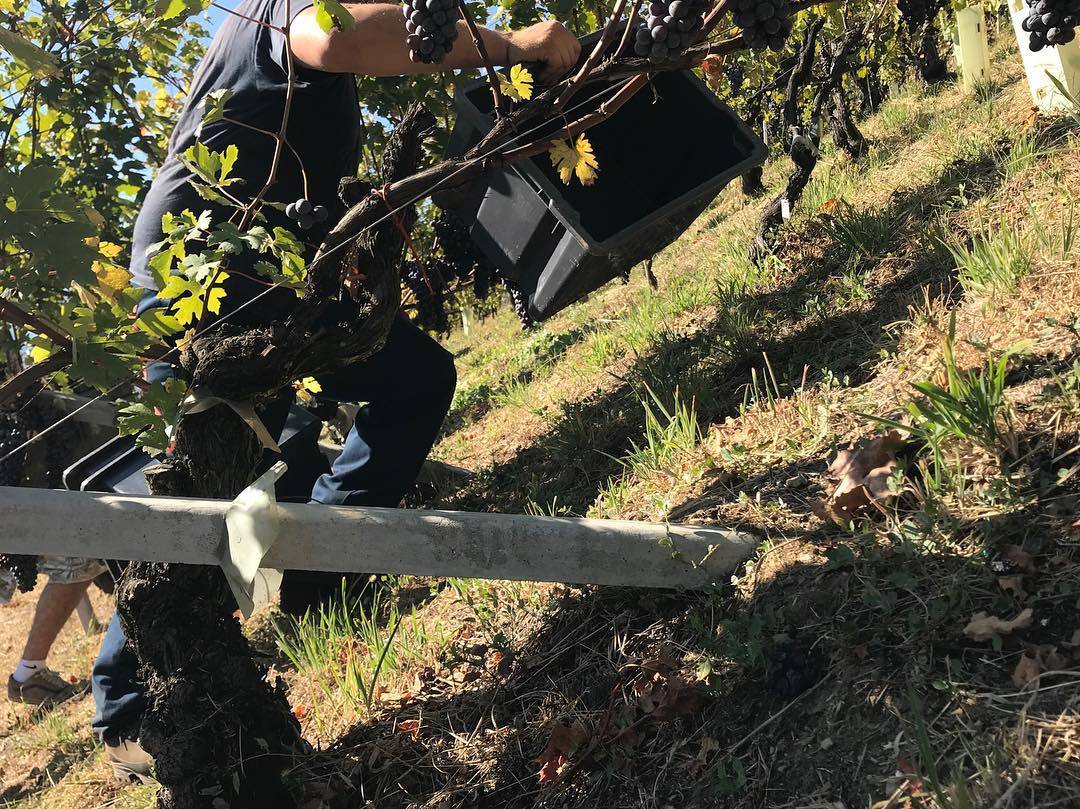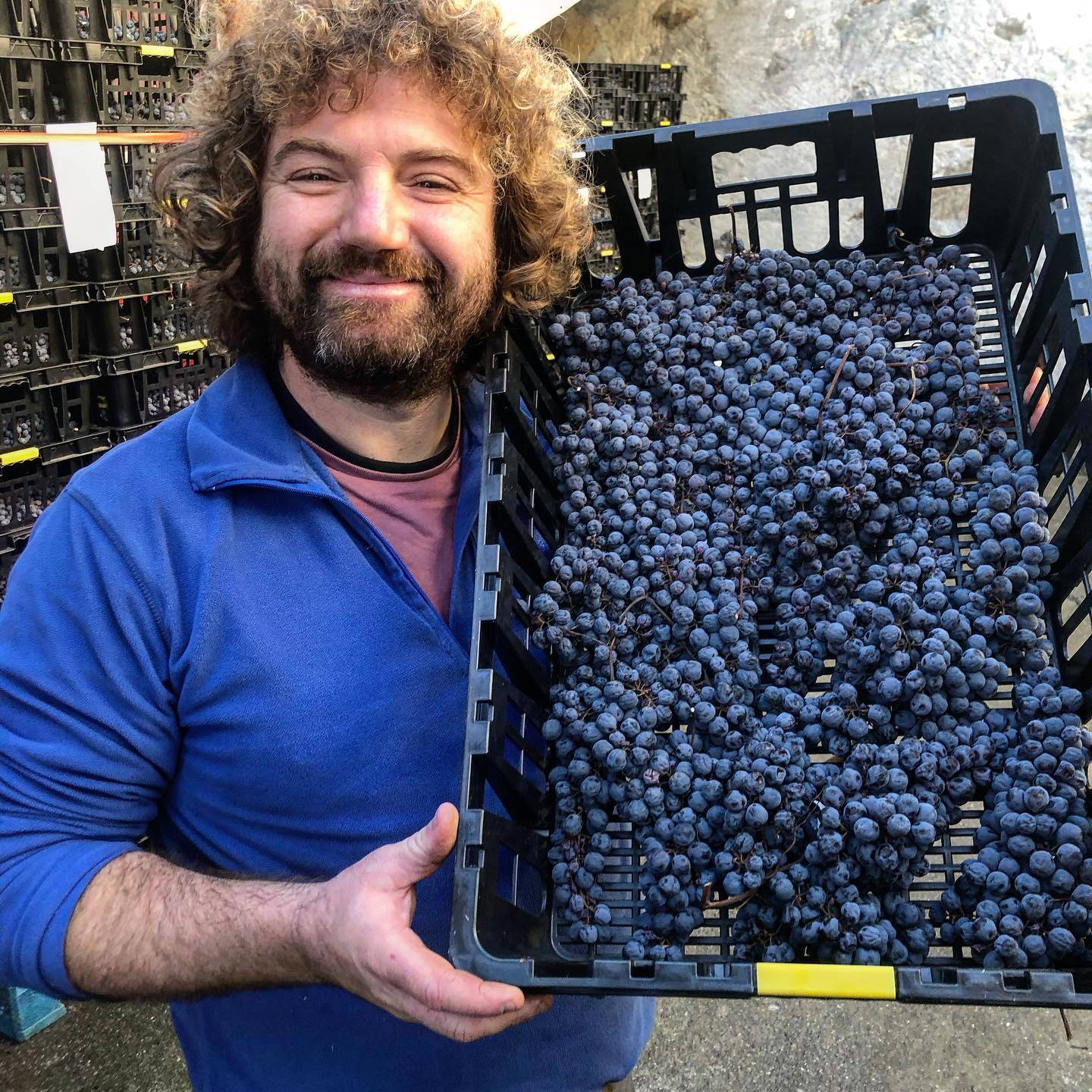 Like the "Arnot-Roberts" of Valtellina.
Started in 2004 by Valtellina friends Pierpaolo Di Franco and Davide Fasolini after enology school
Working on a shoestring, founders galvanized support through infectious passion
Gained vineyard rights by pledging to maintain 1000-year old terraces ("dirupi")
Built cellar in the basement of a 16th c church on the mountainside
Quick ascent to Valtellina stardom; now acquiring estate vineyards
Vineyards in Sondrio, Montagna, Poggiridenti, Grumello and Inferno
Organic certification with the 2015 vintage
Grapes vinified in batches based on their growing altitude
Vinification in stainless with native yeasts
Aging for 18+ mo; French oak 225 liter barrels and 20 hectoliter vats
Tre Bicchieri in 2015, 2018, 2019
Press in NYT and Robert Parker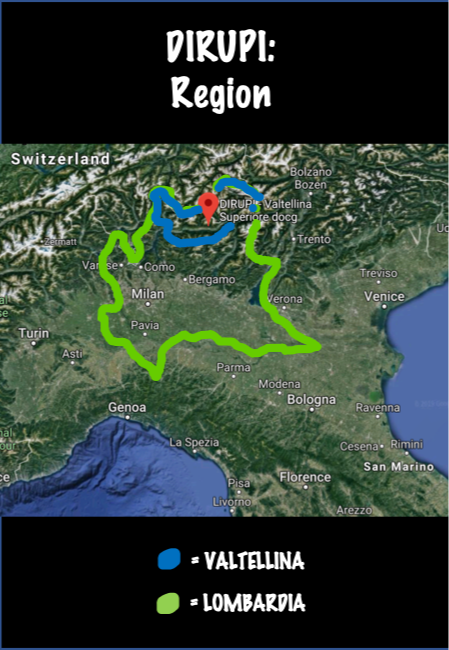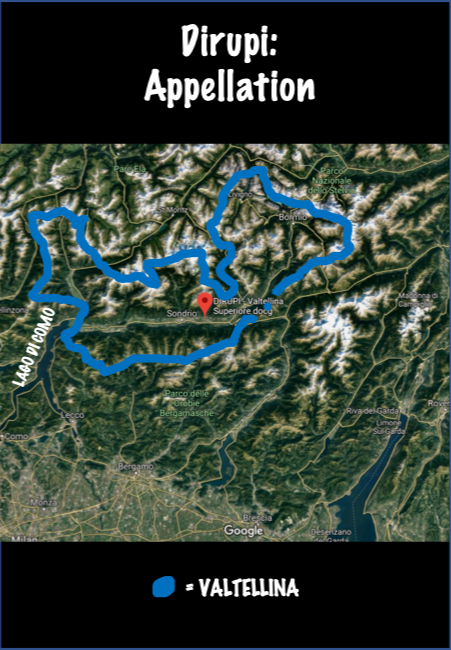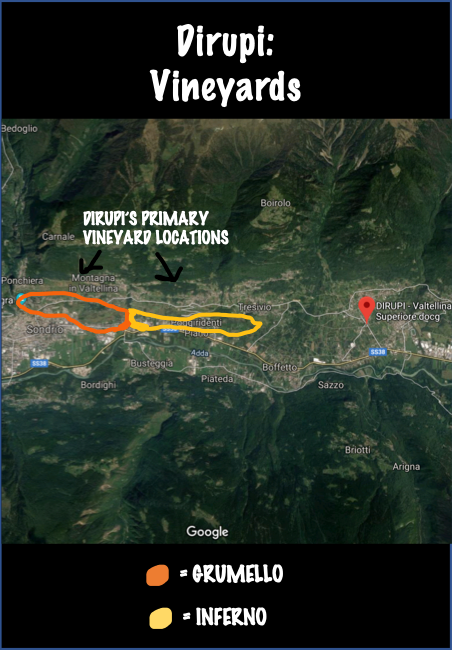 By dint of talent and zeal, Dirupi is the rising new star of Valtellina, developing a cult following for their top-echelon Nebbiolo.
The idea for Dirupi was born when childhood friends, Pierpaolo Di Franco and Davide Fasolini reunited in enology school. Growing up literally in the vineyards, in a village where harvest was a community event, was enough to ignite a passion in both for farming and winemaking. Since neither had inherited land or a winery, they knew they were going to have to work extra hard to get their production off the ground. Armed with the same vision, the two teamed up and
mentored under famous Barolo producer, Domenico Clerico. They learned optimal vine orientation and pruning schemes for Nebbiolo, acquired high quality barrels and then returned home to convince local farmers to rent land to them.
Under the expectation that they would maintain the ancient terrace walled vineyards, stone by stone, keeping intact what was established over a thousand years ago, farmers began to acquiesce small plots to Pierpaolo and Davide. A practice that fell in line with
their original goal, abiding by these standards came naturally to them. In fact they even named their winery, Dirupi, which means "rough precipice" or "rugged cliff wall," in honor of this unique landscape particular to their region.
It didn't take long for the guys to garner a good deal of local attention and finagle a spot to make their wine. The empty cellar of an historic sixteenth century church, perched in the mountainside below their vineyards, became the new home of their winery. They decided it was perfect, despite having to disassemble and then rebuild again their giant cask since it wouldn't fit through the old doorways.
Typical of the region, all of the Dirupi sites vary in exposure and altitude, but the terraces are predominantly sandy, rocky, uneven and infertile. Plots are harvested as individual lots with altitude determining which will be vinified together.
Today with over ten vintages now to their name, and 15 separate, meticulously farmed, terraced vineyard sites in the valley, some ofwhich they now own outright, Dirupi has come into its own and theword is getting out. Recommended twice by the New York Times, rated very well by Robert Parker and with to Tre Bicchieris in a row, Dirupi is full-speed ahead, collecting new fans.