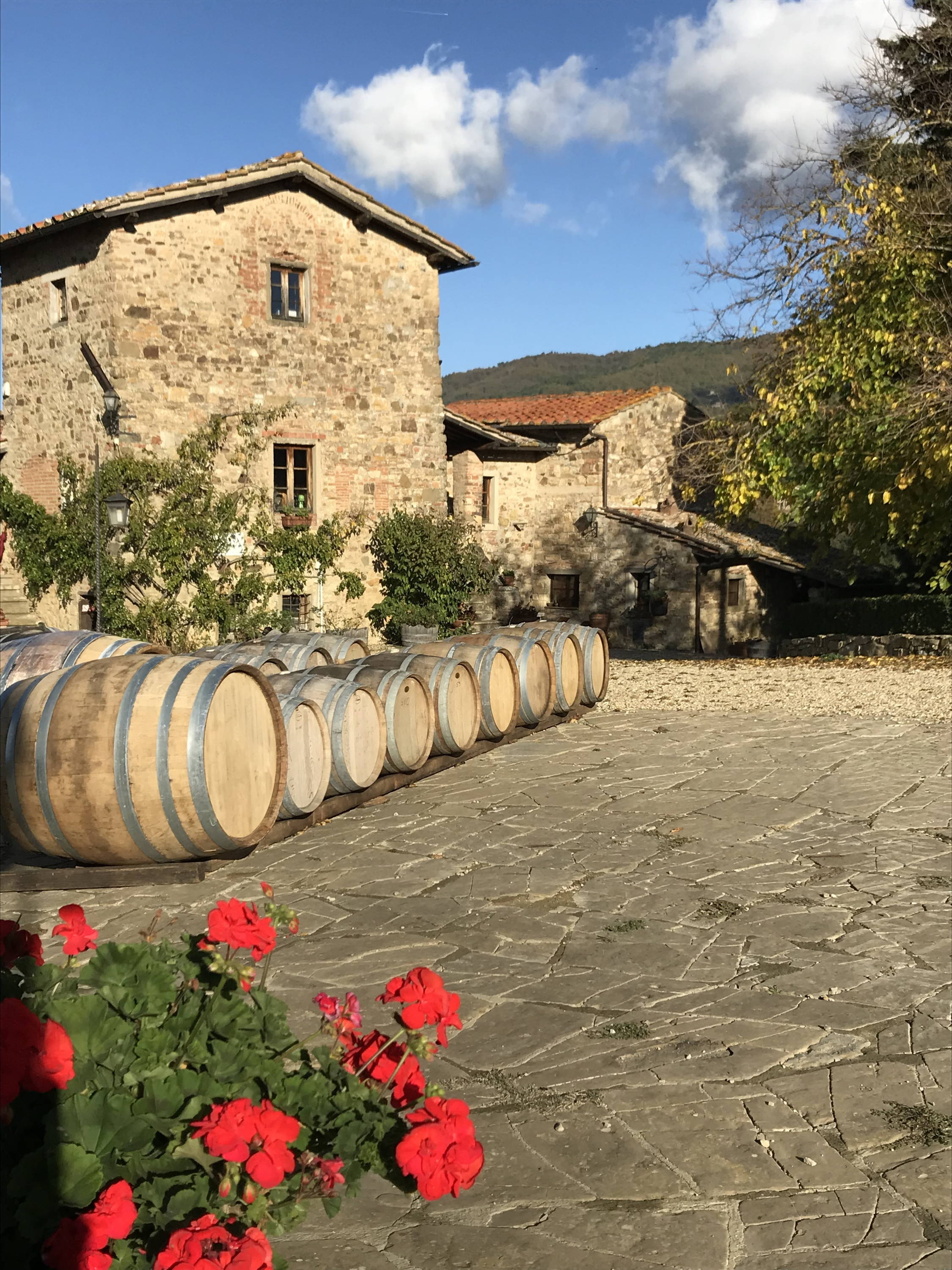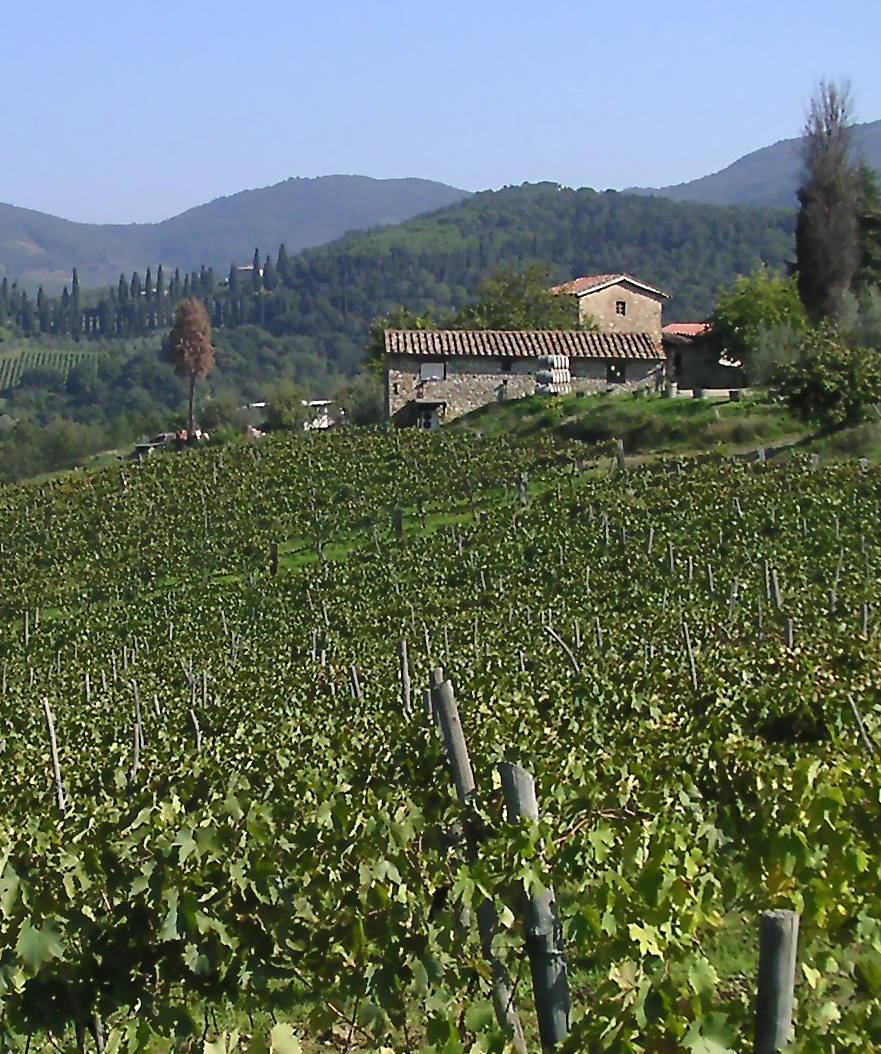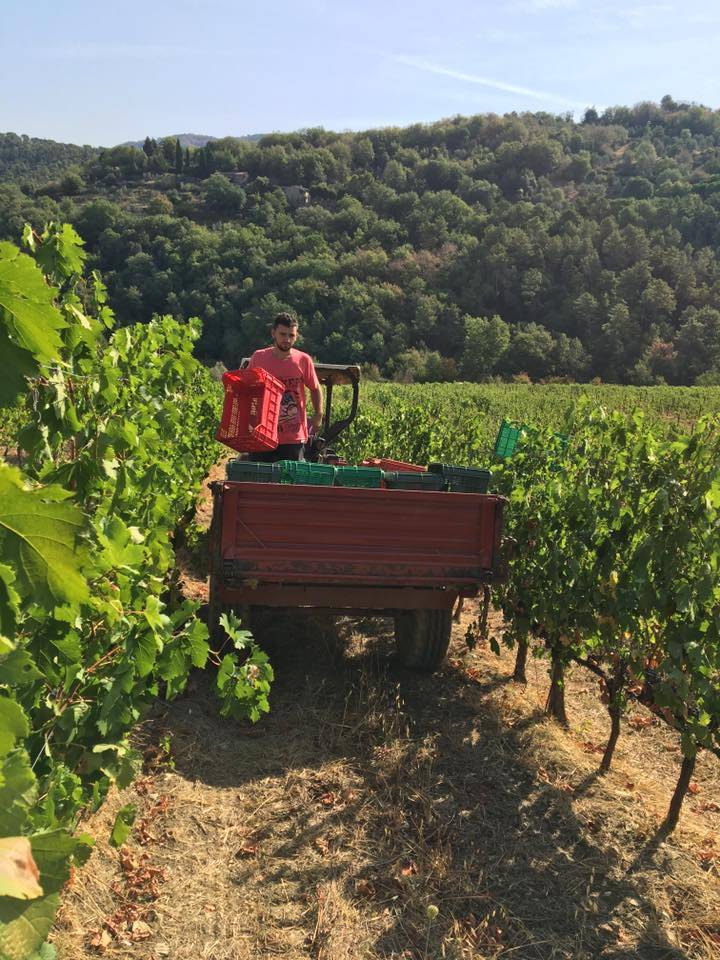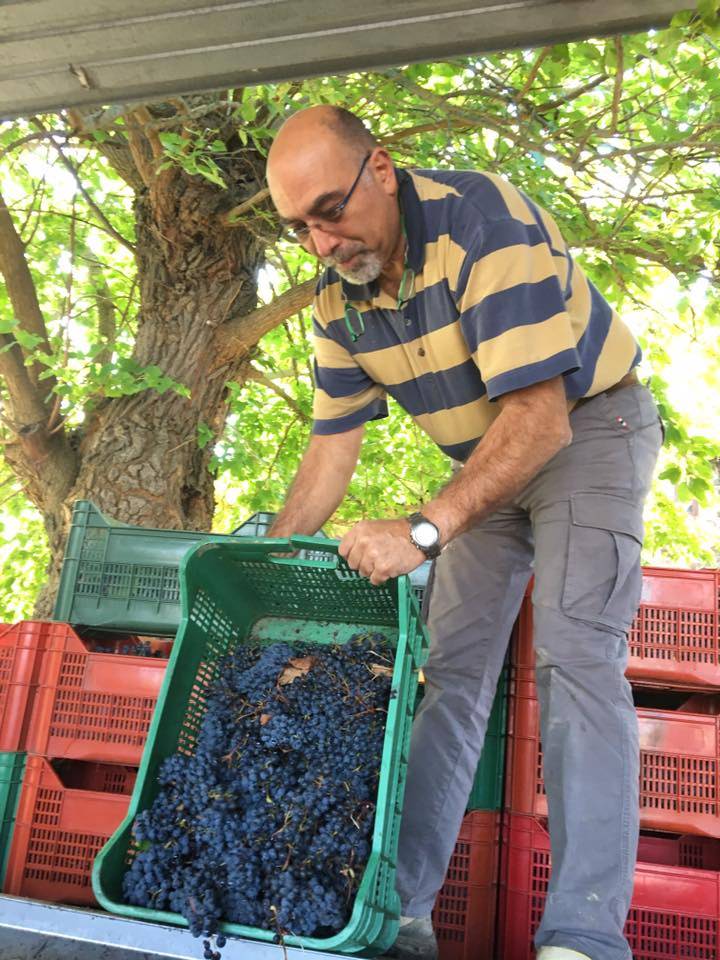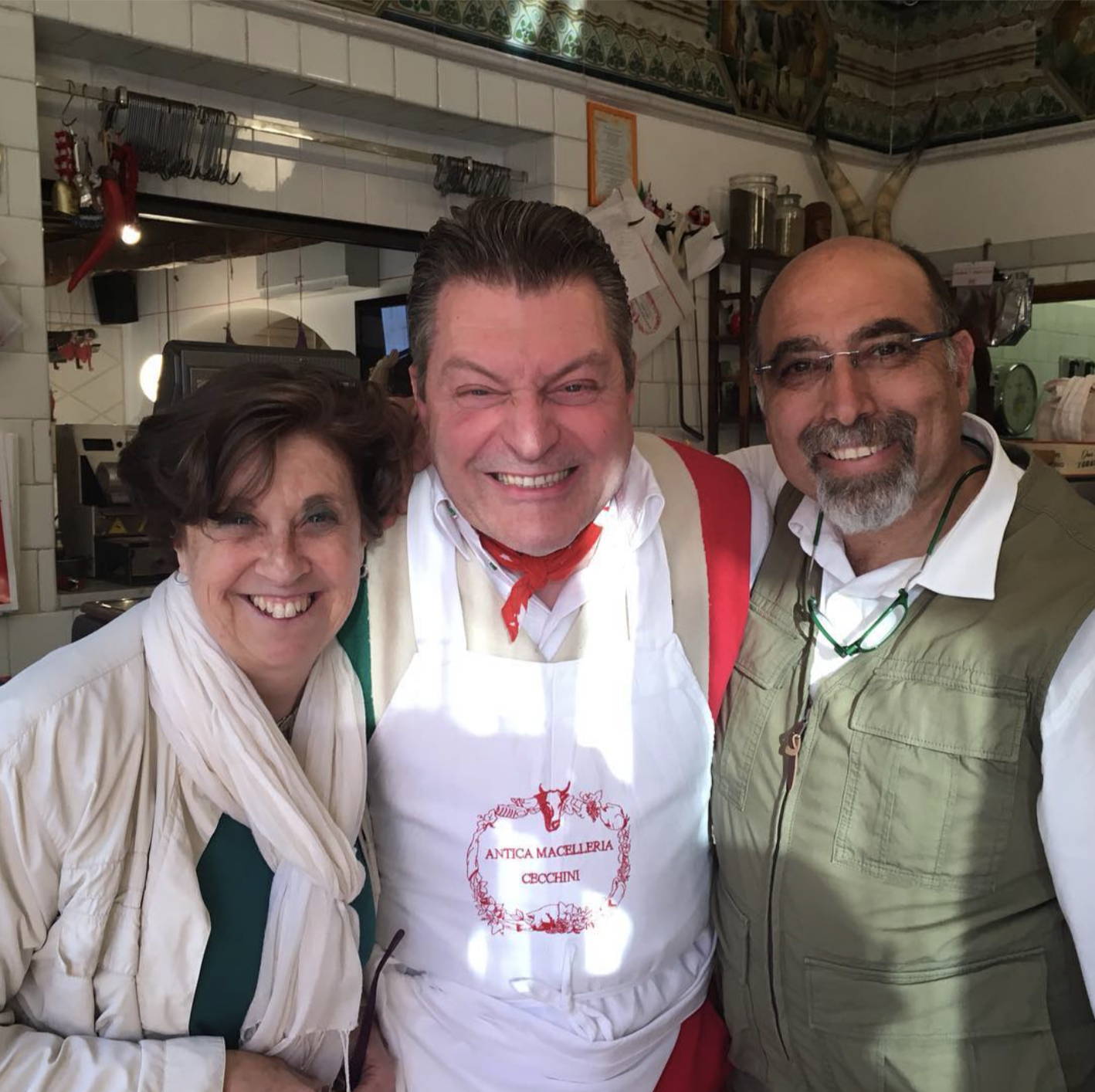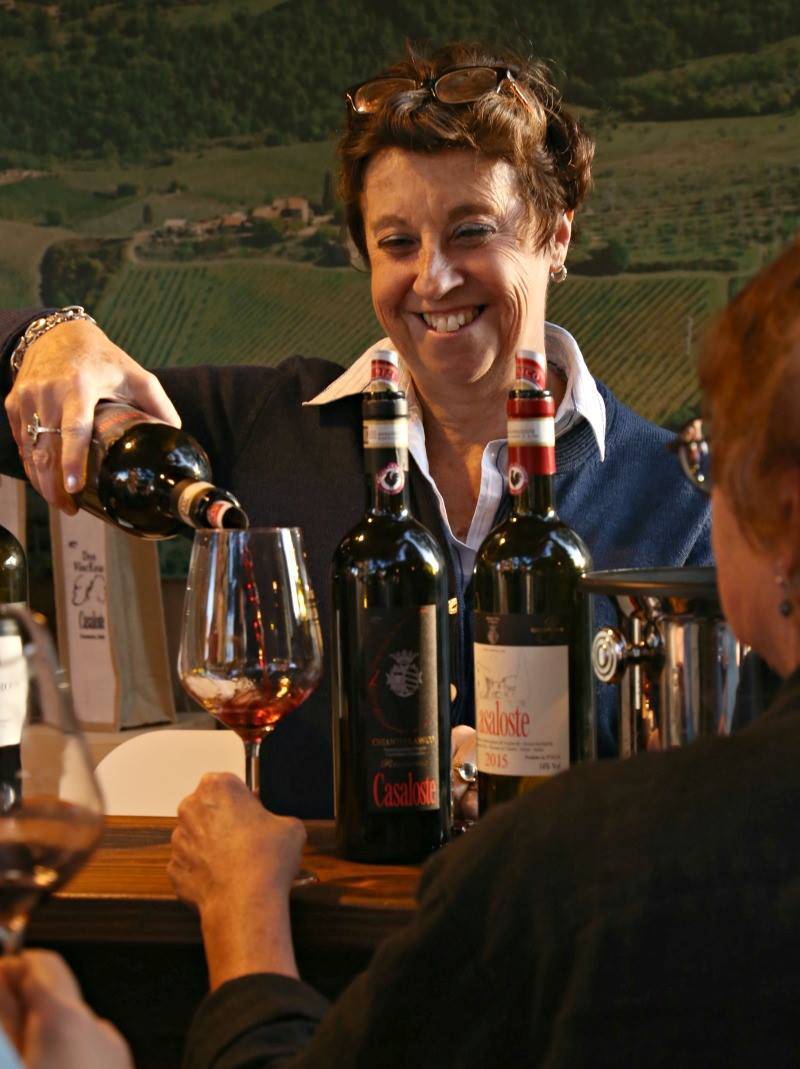 Small Production Gem Among Panzano Elite.
Established in 1990 by Giovanni Battista and Emilia d'Orsi
Giovanni is agronomist and oenologist; professor at Naples U
True vignerons living on the estate, managing every detail
Organic since the inception; sustainable practices
10 ha vineyard planted 85% to Sangiovese, with Merlot most of the balance
Once a hospice for soldiers during reunification of Italy
Wines include Chianti Classico, riserva, Gran Selezione, and 2 Super Tuscans
Press includes Robert Parker, Antonio Galloni, Decanter, Wine Spectator, James Suckling
"This is a gorgeous set of wines from Casaloste. Owners Giovanni and Emilia Battista d'Orsi make deep, expressive wines with real textural depth and tons of personality. These big, rich wines are long on character." – Antonio Galloni, August 2019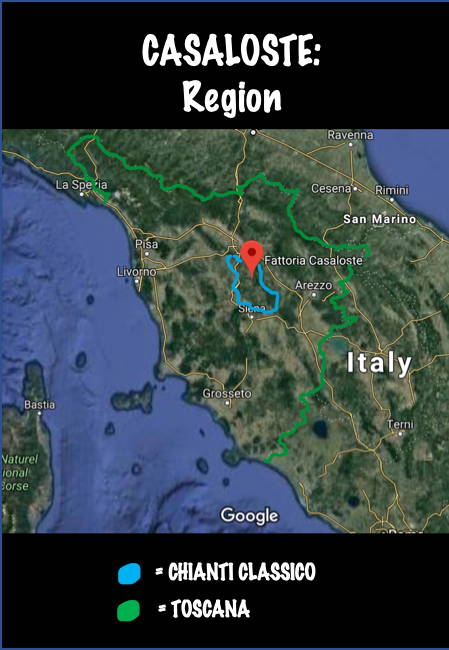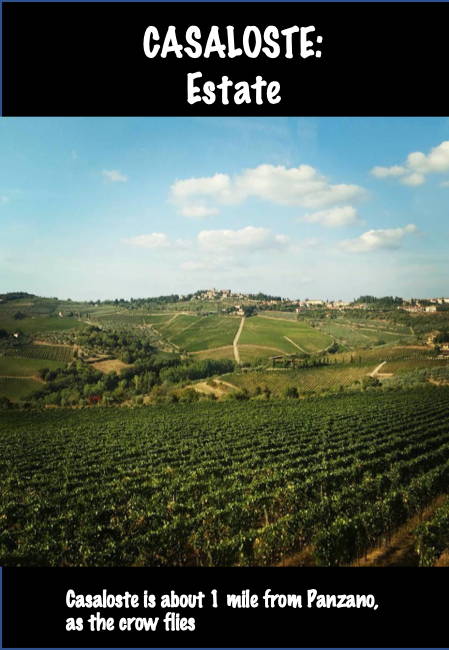 Fattoria Casaloste is located in the heart of Chianti Classico in the famed town of Panzano, home of "the butcher of Panzano" and other top producers including Fontodi, La Massa, Rampolla, Vecchie Terre and Villa Cafaggio. Within this choice location, Casaloste is positioned in a prime amphitheater vineyard site just east of the village.
Casaloste's estate extends across about 19 hectares, of which 10.5 are planted to Sangiovese. Owner Giovanni Batista d'Orsi, an agronomist and enologist, oversees all winemaking personally, from harvest to bottling on-site, to aging in French-oak casks.
Giovanni has made it his life's pursuit to produce sublime Chianti. He firmly believes that wine, and especially Chianti Classico, is essentially a living thing and, like all living things, needs love to survive. The motto of the winery, "essere piccoli per fare grandi vini" ("be small to make great wines"), perfectly expresses their winemaking philosophy. He and his wife Emilia live on the estate and are fully dedicated to winemaking. Because of this dedication, the winery can ensure dependable, long-term quality and stability. Casaloste uses exclusively organic methods of farming and is certified by ICEA (Istituto per la Certificazione Etica ed Ambientale), an Italian organic-farming association and regulatory entity. Casaloste adheres to time- honored Tuscan farming traditions that are guided by the seasons. Careful inspection of the grapes on the vines, exact pruning, prompt and selective action in case of disease and choosing the best time for harvest are but a few examples of how Casaloste nurtures the best from its outstanding vineyard.
Fermentation takes place in temperature-controlled stainless-steel vats. Aging in French-oak balances oak flavors and fruit, producing a wine that is harmonious and intensely satisfying.